In today's fast-paced world, it's essential to keep up with the daily demands of work, family, and personal life. Amidst all the hustle and bustle, ensuring your clothes are well-maintained might seem like a small concern, but it plays a pivotal role in making a lasting impression. Enter the world of professional dry cleaning! At Orr Cleaners, we believe in offering top-notch dry cleaning services that not only keep your garments in pristine condition but also add longevity to their life. Here are 5 compelling reasons why you should consider dry cleaning:
1. PRESERVES FABRIC QUALITY
One of the most significant advantages of dry cleaning is its ability to maintain the original quality of your clothing. Delicate fabrics like silk, wool, and cashmere can easily get damaged with regular washing. Dry cleaning uses solvents instead of water, ensuring that your clothes are cleaned without being exposed to the harshness of detergents or the wear and tear of a washing machine. This process retains the fabric's colour, texture, and softness, ensuring your garments look as good as new after every clean.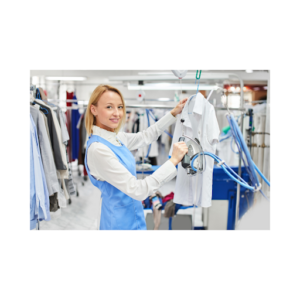 2. STAIN AND ODOUR REMOVAL
We've all been there – spilling wine on a favourite dress or discovering that the odour from last week's party still lingers on our jacket. Dry cleaning is exceptionally efficient at removing both stains and odours. The solvents used in the process can dissolve and extract a range of stains, from oil to ink, without damaging the fabric. Additionally, the cleaning process ensures that all odours are neutralized, leaving your clothes smelling fresh and clean.
3. PROFESSIONAL FINISHING TOUCH

There's something about professionally cleaned and pressed garments that exudes confidence and sophistication. The finishing touches provided by dry cleaning services – such as pressing, pleating, and steaming – give your clothes a polished look that's hard to achieve at home. Whether it's a business suit or a cocktail dress, the crisp and clean finish will make you stand out in any crowd.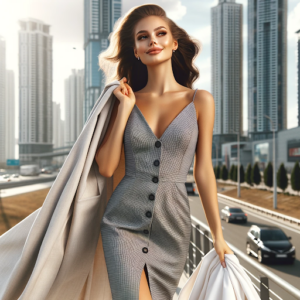 4. ELIMINATES SHRINKAGE AND COLOR FADE
Regular washing can often lead to shrinkage, especially with certain types of fabrics. Additionally, the repeated use of detergents can cause colours to fade over time. Dry cleaning, on the other hand, preserves the structure of the garment and maintains its original colour. The solvents used are gentle on the fabric, ensuring there's no shrinkage or colour loss. This means your favourite outfits will retain their shape and vibrancy for much longer.
5. SAVES TIME AND EFFORT
In the modern world, time is a precious commodity. Between managing work, family, and other commitments, finding the time to wash, dry, and iron your clothes can be a challenge. Entrusting your garments to a professional dry cleaner not only ensures they're in safe hands but also frees up valuable time for you. Say goodbye to the hours spent battling with stubborn stains or trying to achieve the perfect press, and let the experts handle it!
At Orr Cleaners, we pride ourselves on offering unparalleled dry cleaning services that cater to the needs of our discerning clientele. Our commitment to quality, combined with our expertise, ensures that your clothes are treated with the utmost care. Whether you're looking to preserve the life of a cherished outfit or simply want to make a lasting impression, dry cleaning offers a host of benefits that go beyond just clean clothes. Invest in the best for your garments – choose Orr Cleaners for professional dry cleaning in London or Strathroy!